Prevent(IV)e and recovery IV treatments from rev(IV)al will end your struggles for surv(IV)al!
Surv(IV)al of the fittest
Rev(IV)e your beauty from the beast
Our approach to the hair of the dog: detox IV bag
When Shark Week (PMS) comes into town, we will throw you a life raft.
Tap into your Prana with our Hydration Healer treatment
Surge to such great heights with our Energy Enhancer treatment
Show your body mercy and let us end your suffering.
When you're feeling disoriented, we'll help you bounce back.
We will customize premium treatments and get you on a membership program
Let us optimize your work performance with our IV treatments
Check Out Our App On The Apple Store
Coming Soon
Rev(IV)al Hydration looks to provide our customers with the greatest convenience and comfort as possible. Unlike in a hospital setting, our IV therapy business operates 90% mobily, the other 10% involving office visits. Our team of medical professionals work around the clock to be available to accommodate our customers with consultations over the phone, all of which are followed up with on-demand, on-site IV therapy deliveries and administrations. Just call us and schedule an appointment, and wherever you are, we will come to you: home, hotel, office, yoga studio, gym, wedding, fraternity, sorority, and any private/public event. We are also willing to travel out of the great SF/Bay area or out of  state upon request.
How and why we are different
Unlike hospitals and our competitors who provide services in their clinics or drip bars, our business is almost entirely mobile. We want to provide a service that is as convenient as possible in that we come to you, so you can be rejuvenated from the luxury of your own couch.
Rev(IV)al Hydration customers can take two different paths: one of the immediate needs and symptoms, and one designed for preventive purposes. We have a pre-set menu that has IV bag treatments designed to alleviate an array of symptoms: dehydration, fatigue, migraines, nausea, flu, cold, vomiting, and any kind of bodily ache and pain.
Our other menu takes a highly customized route where we design IV treatments that tailor to the very health needs and wellness of each specific person, such as: boosting energy, strengthening immunity, decreasing weight, and more. Unlike the Western approach to medicine that treats all problems with band aid solutions, such as antibiotics, we believe in preventive measures, as well as extending the life of our customers.
We're all about work-life balance!
Upon arrival our licensed medical professional will step you through the entire process and answer any questions you might have.
Call us for a consultation
Purchase customized treatments, and book desired time and location!

Nurse will come to your on site location as soon as possible
Kick back and relish in your-
Rev(IV)al Hydration

treatment
SF offices, hotels, music festivals, homes, weddings, various private parties, yoga studios, and to fraternities and sororities.

Pre-designed IV treatments--Recovery/Alleviation menu
The purpose of these treatments were created to alleviate and expedite the recovery of myriad of symptoms, such as:  dehydration, fatigue, migraines, nausea, flu, cold, vomiting, PMS, and any kind of bodily ache and pain. Alas, at the end of the day, night, or event, we just want to help you bounce back, make you feel happy again,  and as quickly as possible.
We can all attest to many a day spent completely lazy, incompetent, anxious, deprived of vitamins, and virtually unable to move from our couches.
Fitness hyperboost
Our fitness IV treatment gives you the competitive juices that will drown out your excuses for falling short of being at your athletic zenith
Jetlag Resilience
If your mind is feeling flighty, drowsy, and disoriented, get our jetlag resilience IV treatment.
Cold/Flu Recovery
If your immune system is utterly wiped out, you feel lackadaisical, and bed-ridden, let us help you expedite your recovery from the cold/flu.
Our Hydration Healer treatment will provide you the pinnacle energy surge and hydration boost your body craves and needs to be rev(IV)ed back to an on-point peak level.
Our Bombshell Blossom treatment reverses the process of aging. This product will vastly invigorate the look, shine, and health of your hair, skin, and nails.
With SF being one of the most productive and innovative epicenters in the world, we know how exhausting SF millennials can get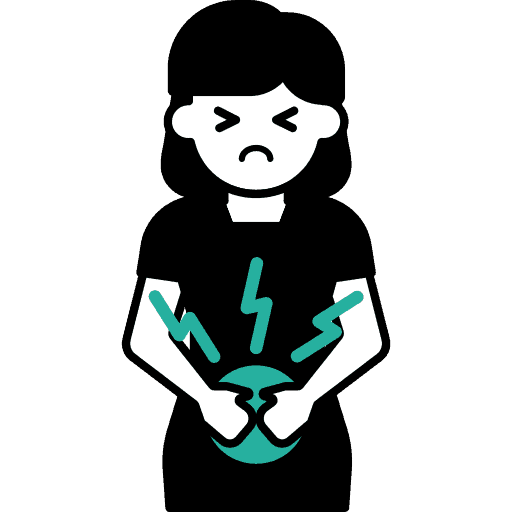 Let's not lie to ourselves, once a month that vicious shark week comes back to bite us with a vengeance. Along with that bite comes utter discomfort.
Highly Customized IV treatments--Preventive menu
It is within this sector of our business model that lies our true passion because it is here we get the opportunity to create highly customized IV treatments for each customer, based off their blood results. We then tailor treatments for that individual upon hearing said expressed symptoms, wants, and needs moving forward. In short, the purpose of this menu of products is to get customers on highly customized care of treatments on a weekly or monthly basis, which will be carried out in the form of a membership. The intention of the recurring treatments (membership) is to greatly improve the wellbeing, and potentially extending the length and quality of our customers, all of which are designed for preventive purposes, not band aid solutions. We take the long game approach.
The process for our customization (as per consultation/symptoms)
Supports your immune system and muscles. It helps with cold recovery. Zinc aids in repairing your tissues after exercise. Zinc also plays a role in hormone production, including testosterone, which is essential for building lean muscle mass.
Ascorbic Acid (vitamin C)
This famous "cold" fighter is a strong antioxidant known for strengthening the immune system by fighting off colds and other infectious diseases. It helps promote cardiovascular and eye health, and ward off wrinkles and the signs of aging skin.
Thiamine is rich in antioxidants. It enables the body to use carbohydrates, particularly for athletes to use as energy. Also, It is essential for glucose metabolism, and it plays a key role in nerve, muscle, and heart function. It supports the brain, particularly forgetfulness, concentration, and stress.
Vitamin B Complex offers a pantheon of all 8 pillar B vitamins. This vitamin will enhance your overall body's performance ranging from: bolstering your immune system to aiding brain and heart function to enhancing the  health and appearance of your teeth, hair, and nails.
This amino acid supports the nervous system and has antioxidant properties. It also helps regulate the level of water and minerals in the blood. Taurine improves athletic performance and enhances mental focus. It also aids and stabilizes metabolism. This is quintessential for fitness fanatics, as this supplement will greatly enhance your mental focus and physical simultaneously.
It reduces cell damage in alcoholic and nonalcoholic fatty liver disease. It can reduces anxiety and stress. Glutathione builds up your immune system, is an essential antioxidant,  and removes mercury from the brain. This is a major supplement for detoxification.
Greatly enhances physical performance and maximum muscle building properties. It helps relax the body. It eases blood flow through the body, especially the heart. This is your go-to if you're a gym rat or a serious, performance  athlete.
Aids in treating nausea and vomiting. This ingredient is highly desired and desirable because it obliterates pain and makes you feel very happy and relaxed.
Improves high-intensity exercise performance. It provides a great source of energy. Creatine aids in diminishing the risk of many neurological disorders, especially Parkinson's disease.
For us SF locals of whom are often smothered by fog and seldom see the sun–you can get your source of sunshine here with our vitamin D IV push. Our additive supports lung function and cardiovascular health.
This crucial vitamin is a pillar to your body's overall health and boasts an array of benefits. Magnesium   reduces migraine headaches, improves heart health, reduces risk of diabetes, boosts exercise performance, diminishes depressing, and is an anti-inflammatory.
This beauty is a top-notch, embellishing, enhancing  ingredient to add wherever possible. Biotin improves strengthen, health, and appearance to hair and nails. It can diminish hair loss.  It reduces your cholesterol level. This vitamin boosts your metabolism and greatly revitalizes skin.
Doctors Without Borders 
Since its commencement in the year 1971, DWB has saved lives and treated more than tens of millions of patients suffering from an array of illnesses throughout the globe. DWB is staffed with medical professionals with a devout, yet revolutionary mission to treat patients in need of medical emergencies. In these times of emergency, DWB puts any religious, political, or bureaucratic barriers aside in the process of saving lives. These particular set of medics are sent throughout the world to fight to keep others alive, not flight.
Alli Mitchell, RN, BSN, PHN, CD is a registered nurse who graduated from Lewis-Clark State College in Lewiston, Idaho, with her BSN. Originally from the San Francisco Bay Area, Alli loves working as a nurse serving her home community. She has experience working as a float pool nurse at a trauma center in Boise, Idaho and it was there she learned to love using her nursing and IV skills.
I am a registered nurse specialized in cardiac stepdown, but with a wide range of experience in many areas of inpatient nursing. I moved out to the west coast to experience all that it has to offer and can't imagine my life anywhere else now. I love what I do, and value the interactions with my patients while hoping to improve their lives every day.
What Our Clients Says About Us
"IV therapy is the future/the NOW. Hit by the flu, I was feeling like the worst **** imaginable. A friend mentioned IV therapy and specifically Rev(IV)al Hydration and seriously feeling like I had nothing to lose, I gave it a go. Life changing. Within an hour, a nurse was administering (in my home!) a flu recovery IV and, as with any IV I've ever had, the results were almost instantaneous. No more pain. Less congestion. The next morning, I rolled out of bed and headed back to work. Worth every penny!"
"Try the Fitness Hyperboost!! I'm so glad I found this. I've been training for a half-marathon and some of my longer runs leave me feeling pretty beat. The Hyperboost actually makes me feel refreshed after running and not cranky tired like I normally do! The ordering is also super easy to navigate and the staff is very friendly and accommodating of my weird schedule. I recommend!"
"I really like that Rev(IV)al Hydration comes to wherever you are! That made it very convenient! The staff was very professional & friendly! I liked the Energy Enhancer treatment! I could definitely feel a difference right away & felt more energized & ready for the day ahead! I'm looking forward to trying some of the other treatments!!"
Why we should take IV treatments
When vitamins and minerals are injected, the body absorbs up to 85% more than via orally, which ensures true intake and body absorption. 
When vitamins and minerals are injected intravenously, they are consumed instantaneously and the overall recovery procedure takes 30 minutes. 
Intravenous treatments are exceptionally powerful because they circumvent issues with oral administration, including upset stomach, absorption issues, and loss of potency.
Intravenous therapy may be used for fluid replacement (such as correcting dehydration), to correct electrolyte imbalances, to deliver medications, and for blood transfusions.
Multiple treatments at the same location. When two or more customers purchase one of your IV treatments at the same location–workplace/office, roomies at home, music festival fans, athletes, bachelorette/bachelor party, fraternity/sorority event, wedding, private parties–each person gets to shave 10% off the top. 

On your second purchase, we will give you a 10% discount. 

Get a 5% discount for any advance purchase of more than 24 hours. 

Refer a friend, family member, colleague, etc., and get a 10% discount. 

15% discount for any group larger than 2 and in advance (discount per person).

15% discount for recurring, consistent customers/purchases. 
The services provided have not been evaluated by the Food and Drug Administration. These products are not intended to diagnose, treat, cure or prevent any disease. The material on this website is provided for informational purposes only and is not medical advice. Always consult your physician before beginning any therapy program. Any designations or references to therapies are for marketing purposes only.