Our medical provider will call you for a telemedicine consultation.

Nurse comes to you: home, hotel, private party, and or any big event.
Upon arrival, our licensed medical professional will step you through the entire process and answer any questions you might have.
(For Customizing Your IV Bag Base)
(For Customizing Your IV Bag Base)
Add-ons range from $35-$375
*A consultation is required*

Since we are 100% mobile, there is a $250 order minimum.
Our NAD++ will boost energy, mental clarity, focus and concentration, improved mood, memory, eyesight, and hearing as well as diminished pain, withdrawal symptoms and reduce symptoms of depression.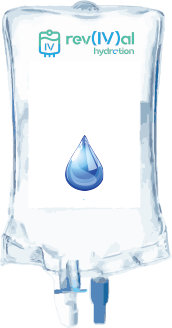 Our Bombshell treatment reverses the process of aging. This product will invigorate the look, shine, and health of your hair, skin, and nails. It will enhance the health of your body with antioxidants, electrolytes, a massive boost of vitamin C, Biotin, Glutathione, 
In our Myer's Cocktail, we pour with a heavy hand, adding an array of vitamin shots, such as B-12, Magnesium, Calcium, and many more. Myer's Cocktail treatments support immunity, boost energy levels, and enhance athletic performance.
You can get this treatment if you feel a cold/flu coming on IV Hydration. Also, consider getting this treatment if you want to strengthen your health and diminish your chances of getting a cold/flu in the future.
Our Clients Speak!
Take a look at what our clients have to say about our work and dedication that keeps them coming back for more.
Albany Cardenas
October 11, 2022.
We loved this service! the nurses are the coolest and we felt so comfortable with them at home ! WE FELT AMAZING FOR DAYS AFTER !
Raian Rahaman Shams
September 15, 2022.
Amazing experience with the nurse, Matt! I highly recommend him to anyone looking for a boost in energy and hydration. I would use their services again,100%
Sharuf wasy
September 15, 2022.
Great service! Lisa was a very excellent caregiver. She was skillful with needle insertion and knowledgeable about the treatment. The entire process was super easy.
Robart Shafin
September 15, 2022.
Wendi was amazing and so professional. I received the NAD++. They came to my home within two hours of me booking an appt on their site. I'll be booking again for sure!!
Victor Martinez
August 12, 2022.
Great services and nurse was very helpful
Efty Jason
August 12, 2022.
If you are looking for a friendly environment with amazing nurse and amazing service,then look no further. After the treatment, I immediately felt an impact and left feeling more energetic and alert and will most certainly be back again. Thank you so much guys, your work heavily is appreciated!!!
Was an absolutely fantastic experience! Did not expect to feel as good as I did after the treatment.Had the NAD + and felt amazing later on in the day! Would recommend it to anyone. The service was excellent.
Jim prodhan
August 11, 2022.
Amazing experience with the friendly and helpful nurse. I was able to book the same day and they came to my house on time too! Thank you for the amazing service!
JOSEPH LEO
August 11, 2022.
I love Re(IV)val Hydration and the entire team. Knowledgeable, kind, and professional. I felt very well the next Day with a lot of energy. Very excited about my future visits. I totally recommend Re(IV)val Hydration!!!
Mihael john
August 11, 2022.
The nurses are very friendly, they truly have patience. would recommend it highly!